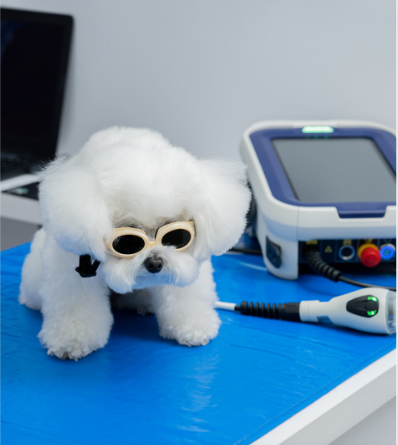 LASER
Pet Laser Therapy is a non-invasive and painless treatment that uses low-level laser light to promote healing and reduce pain and inflammation. At Creature Comforts, we offer gentle therapy to help your furry friends feel their best.
Best-in-class equipment in the field
Non-invasive and painless therapy
Versatile treatment option for healing & relief
We Can Help
(opens in new window)
SUITABLE FOR PETS WITH
With conditions including arthritis and joint problems, immune disease, kidney problems, liver problems and neurological issues. You can always speak to our vets for more information.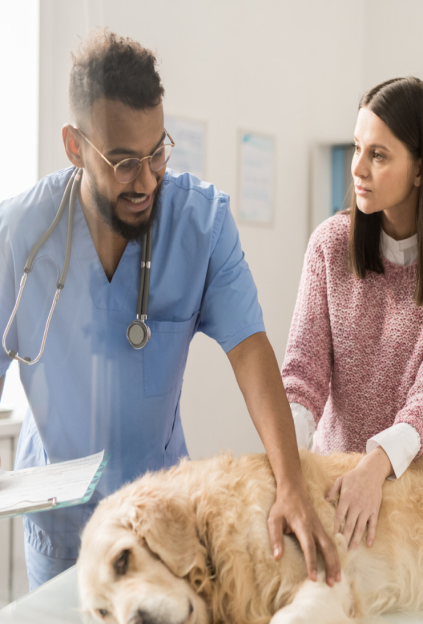 CONSULTATION
Book a consultation online and our friendly customer service team will get back to you within the day. Your vet will review the pet's medical condition and decide if Laser Therapy is suitable.
We Can Help
(opens in new window)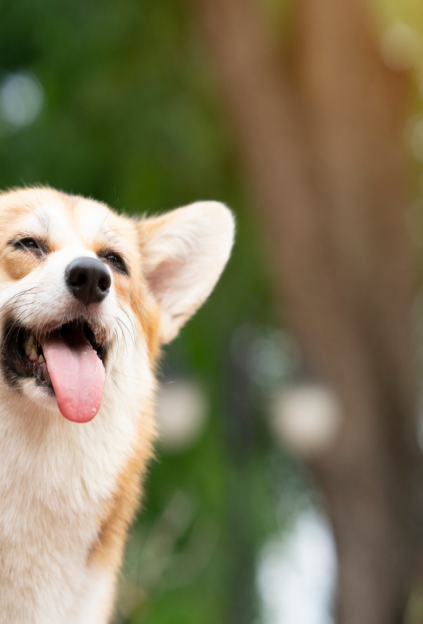 AFTER 1ST TREATMENT
At the end of the session, your vet will reassess your pet to see if there's a need for a longer-term treatment.
We Can Help
(opens in new window)
LASER THERAPY PACKAGES
The cost of treatment will vary according to your pet's breed, gender and type of procedure.
HEAR IT FROM OUR PAWRENTS
"I was so worried about my dog's arthritis, but Creature Comforts' pet laser therapy really helped relieve her pain. The staff was so friendly and made the whole experience comfortable for her. Highly recommend!"
Client: Katy Cheung
"At first, I was hesitant about laser therapy for my cat's injury, but the team at Creature Comforts explained everything so clearly and made me feel at ease. The treatment was quick and my cat was back to his playful self in no time. Thank you so much!"
Client : Jordan Kwok
LOCATION
4300 sq ft flagship
Shop G18, Papillons Square, 21 Tong Chun Street, Tseung Kwan O
2915 7007 8am -8pm
24 Hours Care Service
256 Shau Kei Wan Road. Hong Kong Island
2915 3999 Vet Service : 8am -8pmNurse Service : 24hrs
Award Winning
Door to Door
97730372 9am - 6pm
Housecall service will incur an additional charge
FREQUENTLY ASKED QUESTIONS
Q:

Should I keep my new puppy or kitten in a cage or let them roam around the house to get more familiar with the new environment?

A:

You should supervise your puppy or kitten at all times to ensure they dont eat anything they shouldnt, and to make sure they dont hurt themselves. If you are supervising them, they can be allowed to explore their new home!

A:

An SDMA test is a blood test that screen for kidney disease. Other kidney tests only detect reduced function once 70% of kidney function has already been lost, wheras SDMA can be elevated when only 30% of kidney function is lost.

Q:

Do we have blood types for dogs and cats?

A:

We have dog and cat blood at East Island Animal Hospital

Q:

Why would an animal need a blood transfusion?

A:

Animals require blood transfusions if they have low red blood cells. This can occur due to bleeding, infection or immune-mediated problems. Occasionally, different types of blood transfusion using only certain parts of blood may be needed, for example if your pet has a blood clotting problem.